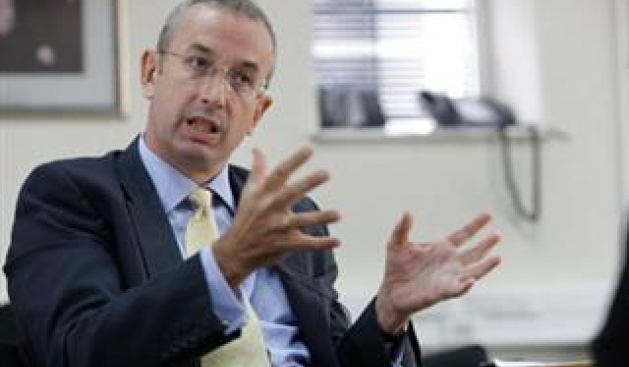 Shefi i delegacionit të BE –së në Serbi Michael Davenport (në foto) ka deklaruar se në negociatat Serbi -BE në raport me Prishtinën kusht do të jetë normalizimi e jo njohja e pavarësisë së Kosovës.Në pyetjen nëse Kosova dhe BE janë dhe më tej dy binarë, Davenport është përgjigjur se është e qartë se dispozitat për normalizimin e përgjithshëm dhe marrëveshja ligjore detyruese do të jenë shumë të rëndësishme në procesin negociues, njofton gazeta serbe Novosti.
I pyetur se cila do të jetë përmbajtja e marrëveshje detyruese ligjore, ai është përgjigjur se "marrëveshja do të jetë dyfaqëshe, dhe se me siguri ajo duhet të reflektojë të gjitha çështjet lidhur me normalizimin e gjithëpërfshirës. Njëra nga fushat kryesore është respektimi marrëveshjes Beograd – Prishtinë se nuk do të bllokojnë njëra tjetrën për në BE.
Davenport ka sqaruar se kapitulli 35, kur bëhet fjalë për normalizimin e marrëdhënieve me Kosovën do të mbulojë zbatimin të gjitha marrëveshjeve të arritura për doganat, për menaxhimin e integruar të kufirit, kadastrën, librat amëz, bashkëpunimin me EULEX-in dhe vazhdimin procesit të normalizimit.
"Kryeminsitra Daçiq dhe Thaçi janë pajtuar se janë të nevojshme marrëveshje shtesë në procesin e normalizimi", ka thënë Daveport./kohanet