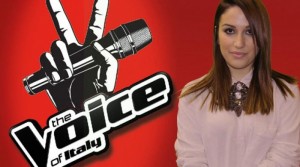 Me një interpretim të mrekullueshëm, tronditës, prekës të këngës Adagio, Elhaida Dani fiton e kalon në gjysmëfinalen e "The Voice of Italy". "Sot vure motorin turbo"- i thotë anëtari i jurisë Pelù duke vlerësuar fuqinë e zërit të vajzës nga Shkodra.
"Do të kesh thyer disa llampadarë në shtëpitë e italianëve" – vlerëson Rafaella Carrà.
Jepet verdikti: i pari ai i publikut, më pas Cocciante: në zarfin me emrin e votuar nga publiku, emri i Elhaidës. E duartrokitjet e zjarrta në sallë e sytë e qeshur të katër anëtarëve të jurisë shprehin më së miri se janë edhe ata të të njëjtit mendim: Elhaida meriton të jetë gjysmëfinalistja e parë e The Voice of Italy.
E të njëjtin mendim shpreh, shqip e italisht populli i rrjeteve sociale në internet. Për shumëkënd Elhaida është padyshim "The Voice" i këtij viti./ballkanweb/
http://www.youtube.com/watch?feature=player_embedded&v=B41wrkH_SM0