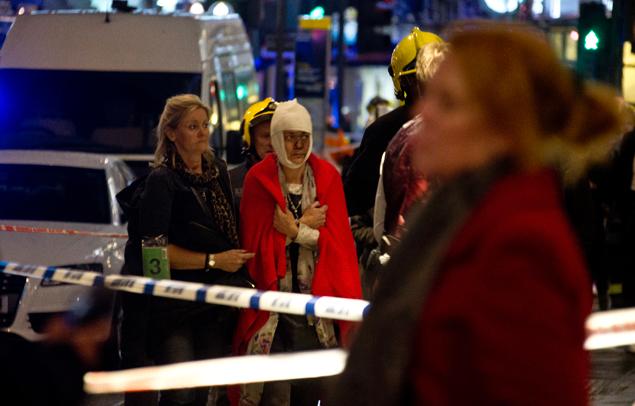 Teatri Apollo në Londër është bërë objekt i një incidenti që ka shkaktuar plagosjen e 88 personave, por fatmirësisht nuk ka pasur të vdekur.
Incidenti ka ndodhur gjatë shfaqjes teatrale "The Curious Incident of the Dog in the Night-Time".
Punonjësit e ekipeve të shpëtimit që arritën në skenë thanë se personat e bllokuar nën auditorin me 775 vende ishin nxjerrë.
Dëshmitarët thanë se një pjesë e tavanit ra gjatë shfaqjes, duke bërë që spektatorët të dilnin të frikësuar pasi e kuptuan se nuk bëhej fjalë për një incident që ishte pjesë e skenarit të shfaqjes.
Policia tha se shkaku i shembjes nuk ishte i qartë, por nuk kishte shenja se është shkaktuar nga ndonjë akt i qëllimtë apo sulm.