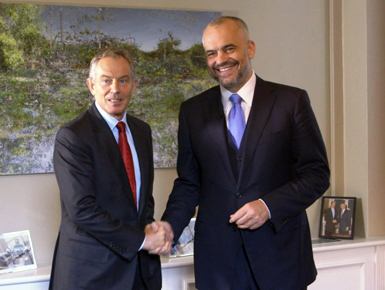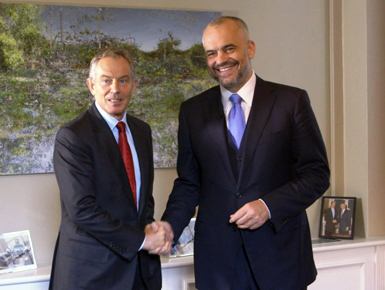 Kryeministri i vendit Edi Rama njofton në profilin e tij në rrjetin social Twitter, se ka zhvilluar një takim me Tony Blair dhe me Presidentin e Bankës Botërore, Jim Kim.
Takimi, sipas Ramës, është fokusuar tek prioritetet e vendit dhe ngritjen e një njësie speciale për to në selinë e Kryeministrisë.
"Me Tony Blair&Presidentin e Bankes Boterore Jim Kim per prioritetet e Shqiperise dhe ngritjen e nje njesie speciale per to ne kryeministri",- shkruan Kryeministri Rama.