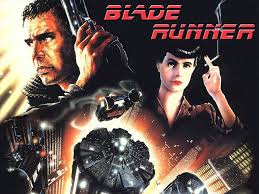 Një juri ndërkombëtare e përzgjedhur në SHBA-s, e përbër nga producent,artistë, mjeshtra të mëdhenjë të filmit, analitikët dhe kritikë të njohur nga e gjithë bota zgjodhën 100 filmat më të mirë të të gjitha kohë-rave. Të mbledhur në "planetin" e kinematografisë botërore Bevery Hills – Los Angels Califorina, "kancelarët" e artitit knematografik nxorrën nga 400 produksione kinematografike prej të gjitha kohërave dhe këta 100 filma që do të mbeten si historia e këtij arti magjepsë që për një kohë të shkurtër arrin të bëjë çudira të mëdha. Këta filma të cilët për shumë vjet kanë prekur zemrat e miljarada shikuesve pasuan dhe kriteret në të cilat ata u vlersuan si : imaginative, cinematic, interpretative, groundbreaking.
Top 100 movies ever
1. Blade Runner (1982) Harrison Ford, Rutger Hauer, Sean Young. Director: Ridley Scott.
Cinema's very ambition is reflected in the quest of these characters – to be more human than human. Ridley Scott layered his 21st-century man-hunt with classic crime noir, tender romance and techno-brilliance for what is still the benchmark for all visions of the future.
2. Proof (1991) Hugo Weaving, Russell Crowe, Genevieve Picot. Director: Jocelyn Moorhouse.
An eloquently simple set-up about a blind photographer epitomised the best of Australian movies: stylish filmmaking, ironic humour and great performances, all made on the smell of an oily rag.
3. Lamerica (1994) Enrico Lo Verso, Michele Placido, Carmelo Di Mazzarelli. Director: Gianni Amelio.
The great, humane tradition of 20th-century Italian cinema delivered an eerily heart-breaking drama about the next century's biggest challenge: refugees. A con man (Lo Verso) finds himself adrift in shattered, post-communist Albania.
4. Casablanca (1942) Humphrey Bogart, Ingrid Bergman, Claude Rains. Director: Michael Curtiz.
Adults must remember this: a triumph of delicate, bittersweet nostalgia over a vague story about spies and cynics caught in Africa during World War II. Bogart and Bergman deliver for grown-ups. The black and white version only (no poxy colourisation), please.
5. Mad Max (1979) Mel Gibson, Joanne Samuel, Steve Bisley. Director: George Miller.
Souped-up action thriller displayed the kind of feral, teeth-rattling energy that unfortunately would rarely be seen again in Australian cinema. Gibson and the post-apocalyptic settings became Hollywood fixtures.
6. Monsters Inc. (2001). Animated. Directors: John Peter Doctor, David Silverman, Lee Unkrich.
The best computer-animated family film to date allows you to see every purple-and-green monster hair. The result is a classic screwball comedy cartoon about monsters who scare kids for "scream" energy.
7. Platoon (1986) Charlie Sheen, Willem Dafoe, Tom Berenger. Director: Oliver Stone.
A textbook example of a great war movie, veined with Stone's raw emotionalism. New recruit Sheen is torn between two soldiers (spiritual Dafoe, aggressive Berenger), two father figures and two ways to survive war-as-hell.
8. Dances With Wolves (1990) Kevin Costner, Mary McDonnell. Director: Kevin Costner.
Audiences fell in love with westerns again, thanks to this exciting, intimate story of a Civil War soldier (Costner) who heads for the last frontier. Sweeping images courtesy of Australian Dean "Dances With Camera" Semler.
9. The Sound Of Music (1965) Julie Andrews, Christopher Plummer. Director: Robert Wise.
This Rodgers and Hammerstein musical ensures the songs enhance a genuinely involving, fast-paced story. Rebellious nun Andrews becomes governess to the family of dashing widower Plummer in Nazi-era Austria.
10. 42 Up (1998). Documentary. Director: Michael Apted.
English director Apted continues his poignant, mesmerising real-life soap opera. This collects highlights from the Seven Up series, which began with British children at age seven, who were then interviewed every seven years.
11. Aliens (1986) Sigourney Weaver, Michael Biehn, Lance Henriksen. Director: James Cameron.
12. The Godfather (1972) Al Pacino, Marlon Brando, Diane Keaton. Director: Francis Ford Coppola.
13. Three Colours: Blue (1993) Juliette Binoche, Benoit Regent. Director: Krzysztof Kieslowski.
14. Pride and Prejudice (1940) Greer Garson, Laurence Olivier, Maureen O'Sullivan. Director: Robert Z. Leonard.
A comedy of manners and exquisite romance? A truth universally appreciated. Scriptwriters such as Aldous Huxley may have toiled over "Pee and Pee", as they called it, but Jane Austen has never been bettered on screen.
15. Babe (1995) James Cromwell, Magda Szubanski. Director: Chris Noonan.
16. Annie Hall (1977) Diane Keaton, Woody Allen, Paul Simon. Director: Woody Allen.
17. This Is Spinal Tap (1984) Christopher Guest, Michael McKean, Harry Shearer. Director: Rob Reiner.
The laughs went all the way up to 11 with what is still the best (some say only) music mockumentary. Guest (Waiting For Guffman) and Shearer (The Simpsons) are the failed rock musicians enduring a disastrous comeback tour, exploding drummers and midget stage props.
18. East Of Eden (1955) James Dean, Julie Harris, Raymond Massey. Director: Elia Kazan.
19. Traffic (2000) Benicio Del Toro, Michael Douglas, Catherine Zeta-Jones. Director: Steven Soderbergh.
20. Citizen Kane (1941) Orson Welles, Joseph Cotten, Agnes Moorehead. Director: Orson Welles.
21. My Brilliant Career (1979) Judy Davis, Sam Neill. Director: Gillian Armstrong.
22. North By Northwest (1959) Cary Grant, Eva Marie Saint, James Mason. Director: Alfred Hitchcock.
23. Fantasia (1940) Animated.
24. The Runner/Davandeh (1985, Iran) Majid Niroumand, Musa Torkizadeh. Director: Amir Naderi.
25. Gallipoli (1981) Mel Gibson, Mark Lee. Director: Peter Weir.
26. Star Wars (1977) Mark Hamill, Carrie Fisher, Harrison Ford. Director: George Lucas.
27. Cyrano de Bergerac (1990) Gerard Depardieu, Vincent Perez, Anne Brochet. Director: Jean-Paul Rappeneau.
28. Some Like It Hot (1959) Jack Lemmon, Marilyn Monroe, Tony Curtis. Director: Billy Wilder.
29. High Noon (1952) Gary Cooper, Grace Kelly, Lloyd Bridges. Director: Fred Zinnemann.
30. The Thin Blue Line (1988). Documentary. Director: Errol Morris.
As if Morris's moody visuals and Philip Glass's haunting music weren't enough, this superb documentary about a 1976 murder uncovered false witnesses, a man wrongly imprisoned – and the real killer.
31. This Sporting Life (1963) Richard Harris, Rachel Roberts. Director: Lindsay Anderson.
32. Crocodile Dundee (1986) Paul Hogan, Linda Kozlowski, David Gulpilil. Director: Peter Faiman.
33. The Battleship Potemkin/Bronenosets Potyomkin (1925, Russia) Aleksandr Antonov, Mikhail Gomorov. Director: Sergei Eisenstein.
34. E.T. The Extra-Terrestrial (1982) Henry Thomas, Dee Wallace, Drew Barrymore. Director: Steven Spielberg.
35. Lawrence Of Arabia (1962) Peter O'Toole, Alec Guinness. Director: David Lean.
36. The Grapes Of Wrath (1940) Henry Fonda, Jane Darwell, John Carradine. Director: John Ford.
37. The English Patient (1996) Ralph Fiennes, Juliette Binoche, Kristin Scott Thomas. Director: Anthony Minghella.
38. The Silence Of The Lambs (1991) Jodie Foster, Anthony Hopkins. Director: Jonathan Demme.
39. The Matrix (1999) Keanu Reeves, Carrie-Anne Moss, Laurence Fishburne, Hugo Weaving. Directors: Larry and Andy Wachowski.
40. The Adventures Of Robin Hood (1938) Errol Flynn, Olivia de Havilland, Basil Rathbone. Directors: Michael Curtiz and William Keighley.
Maybe no one will ever match the joyous energy of Flynn's dashing hero in the ultimate swashbuckler. He's backed by glorious duels and chases, witty insults and swoon-worthy romance, all in fledgling Technicolor.
41. Psycho (1960) Anthony Perkins, Janet Leigh, Vera Miles, Martin Balsam. Director: Alfred Hitchcock.
42. The Thin Red Line (1998) Sean Penn, James Caviezel, Nick Nolte, Ben Chaplin. Director: Terrence Malick.
Dreamy, exquisitely filmed and scored riff on the chaos in nature unleashed by war. Director Malick paid homage to WWII soldiers in his elliptical version of James Jones's Pacific story.
43. Jason And The Argonauts (1963) Todd Armstrong, Honor Blackman. Director: Don Chaffey.
Every fantasy, from Harry Potter to The Lord of the Rings, owes homage to this hugely enjoyable sword-and-sandal romp. Ray Harryhausen's fighting skeletons and mega-monsters enhance this quest for the Golden Fleece.
44. Apocalypse Now (1979) Martin Sheen, Marlon Brando, Robert Duvall. Director: Francis Coppola.
45. Singin' in the Rain (1952) Gene Kelly, Debbie Reynolds, Donald O'Connor. Directors: Gene Kelly, Stanley Donen.
46. Open City/Roma Citta Aperta (1945, Italy) Anna Magnani, Aldo Fabrizi. Director: Roberto Rossellini.
47. Bringing Up Baby (1938) Cary Grant, Katharine Hepburn. Director: Howard Hawks.
48. Romeo + Juliet (1996) Leonardo DiCaprio, Claire Danes, Diane Venora. Director: Baz Luhrmann.
Unlike his annoying Moulin Rouge, Luhrmann's eye-popping excesses were forcibly restrained by the Bard's moving romance. The result was a musical for modern viewers, with an addictive Mad Max-ian energy.
49. <2001: A Space Odyssey (1968) Keir Dullea, Gary Lockwood. Director: Stanley Kubrick.
50. Duck Soup (1933) Groucho, Harpo, Chico, Zeppo Marx, Margaret Dumont. Director: Leo McCarey.
51. When Harry Met Sally (1989) Meg Ryan, Billy Crystal. Director: Rob Reiner.
52. Stagecoach (1939) John Wayne, Claire Trevor, John Carradine. Director: John Ford.
53. Cinema Paradiso (1988, Italy) Philippe Noiret, Salvatore Cascio. Director: Giuseppe Tornatore.
54. Raging Bull (1980) Robert De Niro, Cathy Moriarty, Joe Pesci. Director: Martin Scorsese.
55. On The Waterfront (1954) Marlon Brando, Karl Malden. Director: Elia Kazan.
56. Don't Look Now (1973) Donald Sutherland, Julie Christie. Director: Nicolas Roeg.
57. Muriel's Wedding (1994) Toni Collette, Jeanie Drynan, Rachel Griffiths. Director: P J Hogan.
58. Mr Smith Goes To Washington (1939) James Stewart, Jean Arthur. Director: Frank Capra.
59. Snow White And The Seven Dwarfs (1937) Animated.
60. Titanic (1997) Leonardo DiCaprio, Kate Winslet, Billy Zane. Director: James Cameron.
61. The Wizard Of Oz (1939) Judy Garland, Ray Bolger. Director: Victor Fleming.
62. Metropolis (1927) Brigitte Helm, Alfred Abel. Director: Fritz Lang.
63. Cabaret (1972) Liza Minnelli, Michael York, Joel Grey. Director: BobFosse.
64. Pretty Woman (1990) Julia Roberts, Richard Gere. Director: GarryMarshall.
65. Butch Cassidy And The Sundance Kid (1969) Paul Newman, Robert Redford, Katharine Ross. Director: George Roy Hill.
Call it a Western, call it a buddy comedy, call it a drama of changing times. This bank robber adventure just seems effortless, thanks to dream casting and William Goldman's flawless script.
66. The General (1927) Buster Keaton, Marion Mack. Director: Buster Keaton.
67. M*A*S*H (1970) Elliott Gould, Donald Sutherland, Sally Kellerman. Director: Robert Altman.
68. All Quiet On The Western Front (1930) Lew Ayres, Louis Wolheim. Director: Lewis Milestone.
69. The Seventh Seal/Det Sjunde Inseglet (1957, Sweden) Max von Sydow, Bibi Andersson. Director: Ingmar Bergman.
70. Amadeus (1984) Tom Hulce, F. Murray Abraham. Director: Milos Forman.
71. Gunga Din (1939) Cary Grant, Douglas Fairbanks jnr, Joan Fontaine. Director: George Stevens.
72. My Fair Lady (1964) Audrey Hepburn, Rex Harrison. Director: George Cukor.
73. King Kong (1933) Fay Wray, Robert Armstrong. Directors: Merian C. Cooper and Ernest B. Schoedsack.
74. From Russia With Love (1963) Sean Connery, Robert Shaw. Director: Terence Young.
75. Frankenstein (1931) Boris Karloff, Colin Clive. Director: James Whale.
76. The Maltese Falcon (1941) Humphrey Bogart, Mary Astor, Peter Lorre. Director: John Huston.
77. The Conversation (1974) Gene Hackman, Harrison Ford. Director: Francis Coppola.
78. Ran/Chaos (1985, Japan): Tatsuya Nakadai, Akira Terao. Director: Akira Kurosawa.
79. Superman (1978) Christopher Reeve, Margot Kidder, Gene Hackman. Director: Richard Donner.
He might have worn his underpants on the outside but elegant Reeve was still one of the few comic book heroes who wasn't silly on the big screen. And the action/romance/comedy combination delivered the perfect family movie.
80. Gone With The Wind (1939) Clark Gable, Vivien Leigh, Leslie Howard. Director: Victor Fleming.
81. Life Of Brian (1979) Graham Chapman, John Cleese, Michael Palin. Director: Terry Jones.
82. Sunset Boulevard (1950) Gloria Swanson, William Holden, Erich von Stroheim. Director: Billy Wilder.
83. Gladiator (2000) Russell Crowe, Joaquin Phoenix. Director: Ridley Scott.
84. Jean De Florette (1986, France) Gerard Depardieu, Yves Montand, Daniel Auteuil. Director: Claude Berri.
85. Braveheart (1995) Mel Gibson, Sophie Marceau, Patrick McGoohan. Director: Mel Gibson.
86. Out Of Africa (1985) Robert Redford, Meryl Streep, Klaus Maria Brandauer. Director: Sydney Pollack.
87. Jaws (1975) Roy Scheider, Robert Shaw, Richard Dreyfuss. Director: Steven Spielberg.
88. The Piano (1993) Holly Hunter, Harvey Keitel, Sam Neill. Director: Jane Campion.
89. Out Of Sight (1998) George Clooney, Jennifer Lopez, Ving Rhames, Steve Zahn. Director: Steven Soderbergh.
90. Grease (1978) John Travolta, Olivia Newton-John, Stockard Channing. Director: Randal Kleiser.
91. The Lord Of The Rings: The Fellowship Of The Ring (2001) Elijah Wood, Viggo Mortensen. Director: Peter Jackson.
For the first time in a century, Hollywood was beaten in the big budget fantasy stakes. Jackson and his team delivered better special effects and better story-telling in what could be the new millennium's greatest epic. And they did it all without leaving New Zealand.
92. Babette's Feast/Babettes Gaestebud (1987, Denmark) Stephane Audran, Jarl Kulle. Director: Gabriel Axel.
93. The Exorcist (1973) Ellen Burstyn, Linda Blair, Max von Sydow, Lee J. Cobb. Director: William Friedkin.
94. Chinatown (1974) Jack Nicholson, Faye Dunaway. Director: Roman Polanski.
95. The Full Monty (1997) Robert Carlyle, Tom Wilkinson. Director: Peter Cattaneo.
96. Heat (1995) Al Pacino, Robert De Niro, Ashley Judd, Val Kilmer. Director: Michael Mann.
97. The French Connection (1971) Gene Hackman, Roy Scheider. Director: William Friedkin.
98. Excalibur (1981) Nigel Terry, Helen Mirren, Nicol Williamson. Director: John Boorman.
99. Rififi/Du Rififi Chez Les Hommes (1955, France) Jean Servais, Perlo Vita. Director: Jules Dassin.
100. Chopper (2000) Eric Bana, Vince Colosimo. Director: Andrew Dominik.