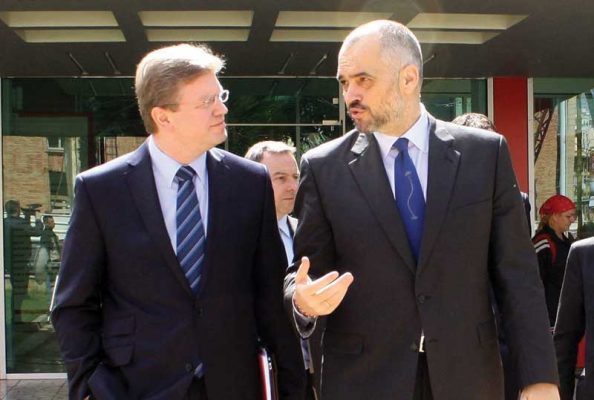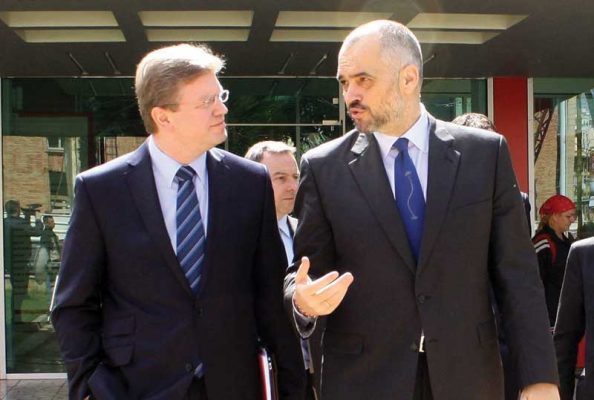 BE është drejtë pranimit për dhënien e statusit kandidat për Shqipërinë, një lëvizje kjo që pritet të kundërshtojë partitë populiste në BE, të cilat morën shumë vota në zgjedhjet e fundit të Parlamentit Evropian.
Gjermani, Holanda, Britani dhe Franca kundërshtuan kandidaturën e Shqipërisë, ndërsa vende si Italia dhe Greqia argumentuan se integrimi i vendeve të Ballkanit në BE do të reduktojë konfliktin social dhe politik në rajon.
Vendimi për dhënien e statusin për Shqipërinë, është një test për BE-në pasi partitë populiste dhe ato kryesore janë spektike për aftësinë e BE-së për zgjerim pas pasojave të krizës në eurozonë.
Eurospektikët britanikë të UKIP, e kanë përshkruar kandidaturën e Shqipërisë si "çmenduri të plotë". Gjithashtu edhe kryeministri, David Cameron dhjetorin e kaluar kërcënoi me veto në procesin e zgjerimit nëse nuk merren masa për ndalimin e emigrimit masiv.
Zyrtarë të BE-së thonë se, Britania, Gjermani dhe Holanda kanë zbutur kundërshtinë për kandidaturën e Shqipërisë. Pavarësisht statusit që pritet të pranohet, ata do të paralajmërojnë se rruga e Shqipërisë për anëtarësimin në BE do të jetë e gjatë dhe e vështirë, pasi nuk priten anëtarësime të reja deri në vitin 2021.