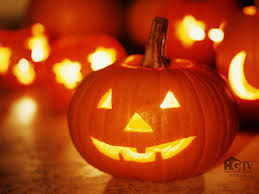 Halloween-i festohet më 31 tetor. Çdo vit, milionaA amerikanë vishen me kostume dhe fëmijët trokasin në dyert e shtëpive me ritualin e kërkimit të karameleve. Por t'i hedhim një vështrim disa prej kostumeve të Halloween-it më të preferuara këtë vit.
Me Halloween-in më pak se një javë larg, kostumet të të gjitha formave dhe madhësive po shiten me shpejtësi.
Por çfarë preferohet këtë vit? Lorne Lucree i dyqanit të famshëm të kostumeve të Halloween-it Ricky's, në Nju Jork, thotë se preferohen shumë veshjet e frymëzuara nga filmi The Great Gatsby si dhe uniforma kundër substancave të rrezikshme si në telefilmin Breaking Bad.
1. American Horror Story characters
2. Breaking Bad characters
3. The Fox from Ylvis' "The Fox (What Does the Fox Say?)"
4. Kenny Powers from Eastbound & Down

"Po shohim që si burrat dhe gratë po tërhiqen shumë prej këtyre kostumeve që nga shfaqja e episodit final të telefilmit. Janë shumë të preferuara."
Kostumet e princeshave, këngëtarëve dhe të vdekurve që ecin janë gjithashtu popullorë.
5. Game of Thrones characters
6. Gravity characters
"Kisha menduar të jem një zombie për këtë vit prandaj po shihja për udhëzime mbi bërjen e grimit dhe se si të bëj që plagët të duken të vërteta."
Në këtë festë, origjinaliteti është një plus, kështu që elementë përbërës të veshjeve po shiten mjaft.
7. 1920s flappers and gangsters á la The Great Gatsby/Boardwalk Empire
8. Liberace
9. Miley Cyrus & Robin Thicke at the VMAs
10. Walking Dead zombies
"Konsumatorët gjithnjë e më shumë duan t'i realizojnë vetë kostumet në mënyrë që të jenë sa më krijues. Pra, mund të mos duan një kostum të gatshëm, duke preferuar të realizojnë një ide të veçantë."
Amerikanët pritet të shpenzojnë rreth 2,6 miliardë dollarë në kostume Halloween-i këtë vit. Gjithashtu, ndërsa dyqanet me kostume për kafshët shtëpiake po shtohen në të gjithë vendin, amerikanët pritet të shpenzojnë më shumë se 300 milionë dollarë për të maskuar në mënyrë të frikshme dhe kafshët, si qentë e tyre.