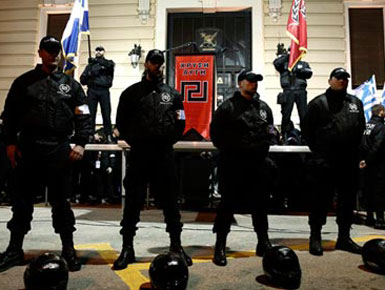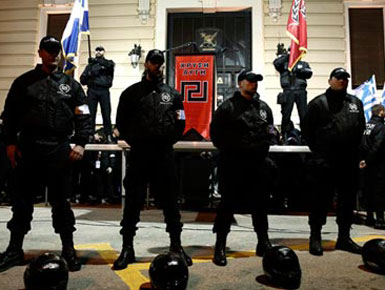 Parlamenti Europian është përfshirë në një debat mbi rritjen e lëvizjeve të krahut të ekstremit të djathtë në Europë, i nxitur dhe nga lëvizjet e kohëve të fundit në Greqi. Vrasja e fundit e një militanti social në Greqi ka dominuar debatin, megjithëse shumica e eurodeputetëve e konsideron vrasjen, si simptoma e fundit e një lëvizjeje në rritje, që nuk kursen asnjë vend të BE-së.
Përgjatë debatit, Eurodeputetët kanë theksuar se, BE duhet t'i akordojë një vëmendje më të madhe shqetësimeve të qytetarëve, sepse kriza e zgjatur i nxit të kthehen drejt ekstremeve.
Eurodeputetët e të gjithë krahëve politikë pranuan se klima e ankthit, e zhgënjimit, e destabilitetit ekonomik, përbëjnë një terren të favorshëm për ekstremin e djathtë. Për të kontrolluar këto lëvizje, eurodeputetët vlerësuan se, duhen përdorur mjetet e shtetit të së drejtës dhe gjithashtu qeveritë dhe institucionet europiane duhet të veprojnë paraprakisht në favor të nevojave të qytetarëve dhe të përshtatin politikat e tyre.
Eurodeputetët propozuan në veçanti, që Komisioni Europian të studiojë aktivitetet e organizatave neonaziste në tërësi në BE dhe të krijojë një bazë të dhënash dhe një observator mbi krimet e urrejtjes.
Shumë parlamentarë të krahut të djathtë vunë në dukje gjithashtu se, duhet luftuar kundër çdo lëvizje ekstremiste, cilido të jetë orientimi i tyre politik, si çdo kush që kërcënon demokracinë dhe konsiderohet i rrezikshëm./i.t/